It's not too good to be true.
Good morning. This is your tutorial on making sure the Achiever hits your inbox every day.
Here are the steps to follow for a seamless direct-to-inbox experience.
Move us to your primary inbox if you use Gmail
Add us to your VIP list if you use Apple Mail
Add us to your favorites if you use Outlook
Or some combination of the above if you use anything else
"A hero is an ordinary individual who finds strength to persevere and endure in spite of overwhelming obstacles."
– Christopher Reeve
EMOTIONAL INTELLIGENCE: Master the soft skills
The Alphabet Behind Your Name
Ever get handed a business card and see a name followed by 57 abbreviations citing the person's credentials? You stare at the letters and congratulate yourself if you can even guess what a single acronym stands for.
The person handing you that card likely means well and wants to demonstrate that they're an educated professional with the knowledge, skill, or experience necessary to perform the requirements of their position competently. If only the people reading their card also knew all the letters that went into those credentials. Most, frankly, don't know and don't care. A less-educated professional who has mastered the art of understanding the needs of the people he serves will fair far better than someone who passed 12 certifications and announces it on their letterhead.
We're not saying don't get the credentials, generally the more educated and informed you become, the better your decision-making abilities are. We're saying don't be that guy that has to list everything behind his name so everyone knows how smart they are. Pick one acronym or abbreviation. Pick the one you're most proud of, or the one most likely to provide the validation required for your career and go with it. Any more is tacky and seems self-serving. Your additional experience will come through in conversation when appropriate if it even needs to come up at all.
The next time you have business cards or custom towels made, skip the desire to show how much you know and choose what you think is the most important credential and use that. You'll come across far more personable, you won't seem like you're chasing respect instead of earning it, and your network will appreciate it.
ACHIEVERS' ARMORY: Equip yourself with proven tools & tactics
Besides losing weight, getting one's finances under control is the most common New Years Resolution that never gets resolved. This is because goals like getting out of debt and creating a budget are vague and overwhelming. After a few unsuccessful weeks, most people are back to their bad habits and are designated for another year of poor financial choices.
You Need A Budget is a mobile app designed to help you understand your finances, create and stick to a budget, and get you out of debt for good. They do this by following their simple but effective Four Rule System.
Give Every Dollar A Job: The idea here is that every dollar you earn is earmarked for something specific. By giving each area of your life a spending limit, you will avoid overspending.
Embrace Your True Expenses: Make a list of every significant but infrequent expense, including Christmas shopping, house repairs, and anything else that doesn't occur often, but when it does, it's significant. Then, put money aside each month towards those expenses to prepare for the day they arrive.
Roll With The Punches: The reason resolutions don't work is because once someone falls off-track, they give up for good. This app allows you to make adjustments if you overspend in a specific area by freeing up money from another category.
Age Your Money: This tactic is based on the idea that you have so much money saved up, that by the time you spend it, it's already been sitting in your account for 30 days. This is a complicated but amazing idea, so we advise heading to there website to learn more about it.
LEADERS & INFLUENCERS: Learn from the best
About 10 years ago, Jeanne David and her husband were put on a diet of protein, fruits, and vegetables by their doctor. They saw a massive change in their bodies and minds and felt really great.
She saw a cauliflower-based pizza crust on Pinterest and thought, "If I could just get this in bread form."
After doing tons of research, a little nudging from their sons, and 80 iterations of the cauliflower bread recipe later, a California-based maker of cauliflower pizza crusts and sandwich thins called Outer Aisle was born.
It's a family affair. The youngest son handles operations as the company is its own manufacturer. Their oldest son, an MBA student working in M & A, helps a lot on the finance side and raised capital. The other son is in commercial insurance, so he manages company risk. Each has an ownership interest in the company.
Jeanne's husband works full time as the general counsel and president.
They're all eating in the success with $11 million in 2019 revenue and a three-year growth rate of more than 5,000 percent.
Surely, if cauliflower can become pizza (and bread!), you can accomplish anything.
MINDSET: Train your brain to win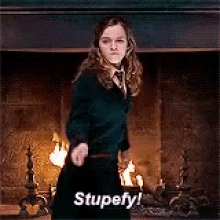 "Stupefy!" yelled Hermione, and Ron was thrust backward and disarmed.
In Harry Potter, the "Stunning Spell" Stupefy is used to stun opponents and is used throughout the series as an enormously practical spell. In English, the word means "to stun" or "to amaze," and in The Achiever, it means "to simplify."
The more educated we become, the more we tend to create complexity in our lives, which can often be a good thing. Attend college? That's complex. Get married? Super complex. Build a career? Sustained complexity for years. Let's make success more likely, and the journey there easier by simplifying things we can. The more complex machinery is, the more likely it is to break down, and the same is true for the best-laid plans. The more components there are within a project or mechanism, the more opportunities for malfunction there are (just think of a car engine).
Reduce stress and the chance of failure for your goals by reducing the complexity. What is the minimum level required for maximum success? Does your daily planner need to have twelve sections and four binders attached, or will a simpler version accomplish the same thing? Does your filing cabinet have a color-schemed, Da Vinci Code style system that requires a cryptographer to cipher through it, or will you be able to find something quickly because alphabetical order works just as well?
Ask yourself: "Is there a simpler way to solve this problem," and you'll likely find a creative, less-complex (and thus less stressful) way to accomplish your task.
In other words, "Stupefy" your complexity and simplify.
SOCIAL CAPITAL: Build a powerful network
The Myth of the Lone Genius
We read and hear stories about great people who create works of genius in isolation, but this couldn't be farther from the truth. Thomas Edison had hundreds of people working for him. So did Steve Jobs and Bill Gates.
It's simple: big ideas aren't accomplished alone. A lot of creatives recognize this and surround themselves with like-minded people who complement their skillsets.
People are everything. Who do you want to work with or spend your Saturdays with? Who do you want as a partner? Who has skills that you don't? Who's going to tell you the truth even when it's painful?
Some of these people are your "3:00 am friends," the people you have known for a long time, you can call or call you any time some serious crap is going down, and you value genuinely and deeply.
In business, it's much more transactional. That doesn't mean you don't enjoy each other, but what brought you together was perceived value or a transaction. You trust the person enough for the intended purpose of the relationship. After the transacting ends, the relationship ends or is put on a serious hold until the next business encounter.
What remains true is that your relationships, both personal and professional, affect your quality of life and career. It's essential to build ongoing relationships by continually adding value, investing in others, and having them invest in you. Just the same, it's crucial to develop relationships that impact your creative endeavors in both a business and a support network sense.
It's best to deal with great people from 9:00 am to 5:00 pm and have the people at 3:00 am you can laugh with and support you.
FUN STUFF 
When my dad changed his hairstyle, his coworkers were joking around and said, "There's something to it…why after all this time change your hair?". To which my dad sneered back, "Because I can. You guys have no choice."
They're all bald.
NEWS BREAK: Stay informed
The Yale School of Public Health created the SalivaDirect test to test for COVID-19. It can produce results in less than three hours, and the accuracy is on par with results from traditional nasal swabbing.
Robert Trump, the younger brother of President Trump, died at age 71 on Saturday.
The Democratic-run House on Sunday demanded that leaders of the U.S. Postal Service testify at an emergency oversight hearing Aug. 24 on mail delays.
1% BETTER: Improve each day
Let go of something that's been bothering you. Better yet, make the decision to let go of the first thing that bothers you today.