Free Download here: http://www.growingupsong.com http://youtu.be/6mhtJduoCZ0I wish that I could say that I was in a "better place" when I found out the news. It would make for a far more polished and respectable story. But I think back to that night: praying on the floor at 2am as Tricia went to the bathroom to take the pregnancy test I'd just purchased from Walgreens. I was scared. Scared to start working on new music. Scared of trying again and failing. Scared of the process of staring at myself through a page and seeing someone that I wasn't proud of. Someone that I didn't like. Someone that wasn't ready to be a dad.I've always had some make-believe image in my head of who I would be as a father. I held on to clear expectations of where I wanted be in my career, my age, my level of self-care, and my maturity. I basically assumed that I'd have it all together. But in actuality the hypothetical "dad' version of me looked completely different than the man whose heart was beating out of his chest on the carpet, praying to a god or spirit I hadn't talked to in months. When Tricia walked out of the bathroom, I knew. And I knew I had to change.5 months later we were recording in a remote cabin away from the density that is Seattle. I was finally having fun in the studio for the first time in years. Songs were getting made, finally. I was going back to the city once a week to attend a birthing class with Tricia. When I got back to the cabin the next day, Ryan had made a new beat that would eventually become the song you're listening to. Half of it is advice about growing up. The other half is trying to figure out how to grow up myself.When you try to escape yourself, life has an interesting way of creating situations that force you to come back. To look at who you are. This is why "Growing up" felt like the right song to re-emerge with. It's where I've been the last year, through all the ups and downs. We didn't want to do a big campaign or anything over the top with this. We just wanted to put out good music, directly to the people that have been here since the beginning. Thank you for your patience. Hope you enjoy.And if you're wondering…Our daughter, Sloane Ava Simone Haggerty was born 2 months ago on May 29th. There is nothing like the joy and happiness that comes from bringing a baby into this universe. She has filled my heart in ways that I never knew were possible. She is the love of my life. This song is for her. -BenCreditsPerformed by MacklemoreProduced by Ryan LewisFeaturing Ed SheeranWritten by: B. Haggerty; R. Lewis; E. Sheeran; J. Karp; O. Arunga; J. RawlingsBass by Joshua 'Budo' KarpPiano by Joshua Rawlings and Joshua 'Budo' KarpGuitar by Ryan Lewis and Joshua 'Budo' KarpTrumpet by Owuor ArungaTrombone by Greg KramerVibraphone by Susan PascalGroup Vocals by Deshe' Brooks, Tanisha Brooks, Sherri Charleston, Josephine Howell, Dana Jackson, Karma Johnson, Russell Leonce, Shaunyce Omar, Sally Reavis, Austin Rickel, Francisca Shaw, Maelu Strange and Liah WalkerMixed by Jon CastelliMastered by Dale BeckerEngineered by Stephen HoganAssistant Engineered by Dave West (London Bridge Studios) and Scott Cedarholm (Avast Studios) Engineer for mix Ryan NasciMacklemore Publishing (BMI)Ryan Lewis Publishing (BMI)Gutterfunk (ASCAP)Arunga Music (BMI)Joshua Rawlings (ASCAP)Ed Sheeran Limited and Sony/ATV Music Publishing (UK)Ed Sheeran appears courtesy of Asylum Records UK Ltd© 2015 Macklemore, LLC. All rights reserved.
Genre

macklemore
Free download Songs About Kids Growing Up mp3 for free Nichole Nordeman - Slow Down (Lyric Video) NicholeNordemanVEVO. Play Download. Never Grow Up -Taylor Swift - Lyrics - MommyAndMe. Play Download. Macklemore & Ryan Lewis - Growing Up (Sloane's Song) feat. Macklemore LLC. Play Download.
Comment by Cremzy
omg as a new dad this speaks to me so much
Comment by Telvin mindzorz
💯facts only
Comment by Daniel
I miss you all so much😢😭😔😢😭😔
Comment by Daniel
That pass away
Comment by Daniel
This song reminds me of my grams's
Comment by Aakash Vishwas
3 years memory
Comment by XxxsmokeloudxxX
Deeeeeeepppppp
Comment by User 961809060
one of my fav songs
Comment by jec
nice
Comment by DESIREE MEADOWS
omg i lovw=e this song and i cam=nt believe i found it again
Comment by Mr Aswath Ghosh
compliment
Comment by Bartik Channel
🔥🔥🔥
Comment by Your worst nightmare
@zoeatavaa: ?
Comment by Caisbe
I love this song
Comment by zoooooo
poop
Comment by Masochist
Beautiful fabrication of both of my fav voices. 👌💕🎊
Comment by Your worst nightmare
Makes me cry every time
Comment by Your worst nightmare
I knew people still listened to this. . . Thanks.
Comment by Dj-los
Beautiful ❤️
Comment by Ezekiel Adel
Children Growing Up Songs
Dont read this. You will be kissed on the nearest possible Friday by the love of your life. Tokorrow will be the best day of your life. Now that you started reading this dont stop this is so freaky. But if you read this and ignore it then you will have very bad luck. Put this on 15 songs in 144 mins. When you get done press the space bar and your crushes name will appear in big letters on the screen this is so freeky it actually works!
Comment by YALL KNOW IT'S ME REEEEEEE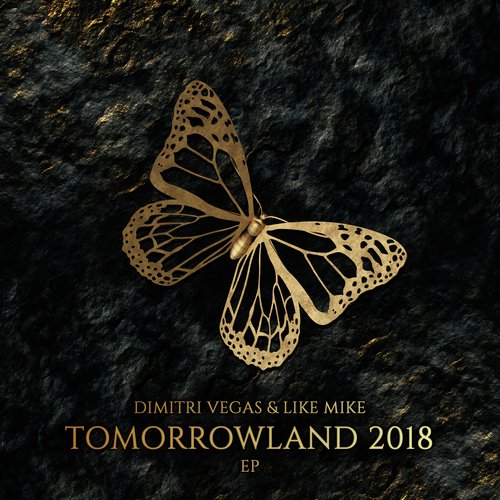 love how you used the real song
Comment by Cylis Ulysses Wolters
good say'n.
Comment by LIL BLUEFACE
good song
Comment by PC Pascal
💕❤️
Comment by Double J
Love this song so powerful
Comment by Neriyah Gaiter
i love this song
Comment by Erwin Klau
god
Comment by Michael Madrid
it been so long and i still love this song
Comment by yinka_G
nice
Comment by aperson314
i love macklemore i wish i could have him as an uncle or smthn
Clean Up Song Free Download
or
Create New Account
Create New Account
Growing Up Song Free Download Songs
Proud to be honored and perform at tonight's @MusiCares Concert For
...
Recovery! This organization does amazing work to provide critical assistance for people in the music community who are in need. Please consider a donation!
See More
Young people!Are you interested in a career in music? Passionate a
...
bout Hip Hop? We are now accepting applications for 2019 The Residency Hip Hop Program.The program is free, lunch and transportation are provided, and each participant receives a $600 stipend upon completing the program.The program includes a month-long summer workshop where students will collaborate with other artists, create their own original music, record in a professional studio and perform in front of hundreds of people at Sky Church in MoPop!Learn more about how to apply here: https://www.theresidencyseattle.org/how…
See More
Grow Up Mp3 Song Free Download
Graduation Songs
Summer Days. Martin GarrixPatrick Stump Listen here: http://stmpd.co/MGMSDTW

ðŸx8Fx9D
Here's To Never Growing Up Song Free Download
Â