What the world shouldn't be doing.‌ ‌ ‌ ‌ ‌ ‌ ‌ ‌ ‌ ‌ ‌ ‌ ‌ ‌ ‌ ‌ ‌ ‌ ‌ ‌ ‌ ‌ ‌ ‌ ‌ ‌ ‌ ‌ ‌ ‌ ‌ ‌ ‌ ‌ ‌ ‌ ‌ ‌ ‌ ‌ ‌ ‌ ‌ ‌ ‌ ‌ ‌ ‌ ‌ ‌ ‌ ‌ ‌ ‌ ‌ ‌ ‌ ‌ ‌ ‌ ‌ ‌ ‌ ‌ ‌ ‌ ‌ ‌ ‌ ‌ ‌ ‌ ‌ ‌ ‌ ‌ ‌ ‌ ‌ ‌ ‌ ‌ ‌ ‌ ‌ ‌ ‌ ‌ ‌ ‌ ‌ ‌ ‌ ‌ ‌ ‌ ‌ ‌ ‌ ‌ ‌ ‌ ‌ ‌ ‌ ‌ ‌ ‌ ‌ ‌ ‌ ‌ ‌ ‌ ‌ ‌ ‌ ‌ ‌ ‌ ‌ ‌ ‌ ‌ ‌ ‌ ‌ ‌ ‌ ‌ ‌ ‌ ‌ ‌ ‌ ‌ ‌ ‌ ‌ ‌ ‌ ‌ ‌ ‌ ‌ ‌ ‌ ‌ ‌ ‌ ‌ ‌ ‌ ‌ ‌ ‌ ‌ ‌ ‌ ‌ ‌ ‌ ‌ ‌ ‌ ‌ ‌ ‌ ‌ ‌ ‌ ‌ ‌ ‌ ‌ ‌ ‌ ‌ ‌ ‌ ‌ ‌ ‌ ‌ ‌ ‌ ‌ ‌ ‌ ‌ ‌ ‌ ‌ ‌ ‌ ‌ ‌ ‌ ‌ ‌ ‌ ‌ ‌ ‌ ‌ ‌ ‌ ‌ ‌ ‌ ‌ ‌ ‌ ‌ ‌ ‌ ‌ ‌ ‌ ‌ ‌ ‌ ‌ ‌ ‌ ‌ ‌ ‌ ‌ ‌ ‌ ‌ ‌ ‌ ‌ ‌ ‌ ‌ ‌ ‌ ‌ ‌ ‌ ‌ ‌ ‌ ‌ ‌ ‌ ‌
Read time: 10 min

Good morning, Achiever!
Check out how to maximize our newsletter here.
INSPIRATION
"Where you stumble and fall, there you will find gold."
– Joseph Campbell
HEALTH & WELLNESS: Keep healthy in the hustle
Benefits of Having a Pet
Cuddling with our puppies while their furry chests go up and down (and their stinky, hot breath blows on us) is a proven antidote to any day of stress (and why you might see us pinching our nose).
For us and many others, having a pet brings requited love into our lives. Our pets are one added benefit to the WFH life.
Psychologist Harold Herzog, a professor at Western Carolina University, lists 10 health benefits that studies that have shown pet owners have.
Longer life
Fewer heart attacks
Less loneliness
Better blood pressure
Better psychological well-being
Lower rates of depression and stress levels
Fewer doctor visits
Increased self-esteem
Better sleep
More physical activity
These benefits are fantastic, even if the science is a little fuzzy. Other research shows that there's no difference between the health of those who do and don't have pets, and some research even points to negatives about pet ownership. For example, some pet owners were more likely to have asthma, obesity, high blood pressure, gastric ulcers, migraine headaches, and use more medicine. But hold your horses! The lion's share of research shows that when people have or interact with pets, good moods were longer-lasting, and bad moods were less frequent. There are immediate short term benefits as well, both physiological and psychological.
Let's let sleeping dogs lie. No doubt having a pet brings you love and joy- they're the only animals on Earth that make a living making you happy.
P.S. Meet Ash & Ghost, Achievers Circle's pups
ACHIEVERS' ARMORY: Equip yourself with proven tools & tactics
Presentations Made Simple
Presenting your ideas or plans to an audience can be difficult and daunting. You may have to speak publically, which is an obstacle in and of itself. However, the actual pain point may be laying out your ideas in a presentation format. You may be an expert on the topic and have something valuable to present, but if all you have are bullet points on a boring background, your message will get lost to daydreams and yawns. Enter Simple Slides.
Simple Slides helps you create eye-catching and attention-grabbing presentations without having to know graphic design. They offer a massive library of pre-built slides and infographics for you to use to build your next presentation. These slides include images, icons, diagrams, banners, charts, and more.
These slides are also broken up into different "packs", slides designed with a specific theme in mind, depending on your presentation's purpose. The packs offer specialized slides for marketing, sales, education, medicine, ecology, strategy, and so many more. With Simple Slides, you can finally create professional-looking presentations that will impress your audience and hammer your point home.
View the different slides and options you can start using today by clicking here.
LEADERS & INFLUENCERS: Learn from the best
Willis Carrier: Air Conditioning Extraordinaire
Can you imagine how different would the last century have been without air conditioning? The man you have to thank for your cool Summer days and comfortable air past ten stories is Willis Carrier, inventor of the modern AC. Carrier was born in 1876 and died in 1950, inventing the first electrical air conditioning in 1902.
Carrier graduated from Cornell University and received a patent for his "automatic control system" in 1914. He wrote a detailed document: Rational Psychrometric Formulae which contained the concepts of "dew-point temperature" (the temperature to which air must be cooled to become saturated with water vapor), "relative humidity" (the relationship between pressure and water vapor) and "absolute humidity" (mass of water vapor present in a given amount of air). We'll leave the gritty details to the engineers but essentially an AC must perform these four C's to make into the cool club:
Control temperature
Control humidity
Control air circulation and ventilation
Cleanse the air
Willis, nicknamed "The Father of Cool", moved to manufacturing after WWI and the advent of The Great Depression. At the 1939 New York World's Fair, Carrier put an igloo on display (imagine seeing that in the middle of the street) that displayed the capabilities of the AC, but before it could become popular, WWII began. Afterwards in the 1950s however, air conditioning use exploded and soon became a staple in the modern household.
His company, "The Carrier Corporation", is still running strong today, with sales over $18 billion and employing over 50,000 people. His amazing invention cools billions the world over. What would life be without frosty fridges, reasonable room temperatures, and arguments with our spouses about the thermostat? We're sweating just thinking about it…good thing the AC is on.
MINDSET: Train your brain to win
Light a Candle with the Christophers Movement

The Christophers is an inspirational Christian group that was founded in 1945 by Father James Keller.
They preached a doctrine of religious tolerance and intended their teachings to be relevant to people of all faiths.
The motto of The Christophers is: "It's better to light a candle than to curse the darkness." The motto emphasizes positive action to move forward with a grateful heart and create a better world when faced with hardships, painful change, and uncertain times.
Although it may be easier to curse the darkness and stay mad, give up, and become a victim of your situation, easier does not always mean better. Most often, in fact, the better thing to do is to light the candle and not stay mad for long, keep pushing forward, and look to make your situation better.
Curse the darkness and stay in the dark.
Light the candle and find your way out.
NEXT LEVEL: Keep your success going
The Impact of Purpose on Performance
In a new report by Accenture, a professional services company, analysts found that 43% of consumers will walk away when disappointed by a brand's words or actions on a social issue, which matters now more than ever.
Bill Theofilou, Global Growth & Corporate Strategy Lead at Accenture, says, "the social contract between business and society has been changing over the past several years, and COVID-19 has further accelerated that evolution."
Attitudes about COVID and social reform separate the companies that say silent or merely say "nice" things from those who mean it and make an effort to do the "right" things.
How companies respond to the global environment and communicate with their customers is an "empathetic way of explaining how they're thinking about their customers and building their confidence."
This doesn't mean just saying something to say something or pulling something out of you-know-where not to stay silent. Your mom has it right, if you haven't got anything to say, don't say it.
At the beginning of the pandemic, we (and probably you too) received tons of emails from companies that we didn't even know we were a part of their mailing list (some of you might even be thinking that about us). Emails that flaunt this or that sale, or telling us to book our summer vacation now. These communications are usually irrelevant and tone-deaf. It made us want to say, "Dear company, postpone your automated emails ASAP," which seems like the general sentiment of the consumer now more than ever.
Accenture identified four themes regarding company purpose and sustainability in their report:
The first is purpose accelerated. 65% of consumers and customers want businesses to take a stand on the issues that matter to them.
The second theme regards Maslow's hierarchy of needs. The hierarchy represents a move from basic needs to self-fulfillment needs. The purposes and needs that people are concerned with are health, wellness, and employment, which are physiological and safety needs.
The third theme is how people have come together and how companies have come together during COVID. There's an expectation now that companies will focus on the entire ecosystem – not just their employees, but their consumers, their suppliers, everyone a part of their responsibility.
The fourth theme is brands being redefined now based on the actions of leadership, the actions of employees, and the actions companies are taking.
The current climate and the rising expectations of consumers are revolutionizing what a company stands for in business. Business is never just business.
FUN STUFF – MONDAY MOTIVATION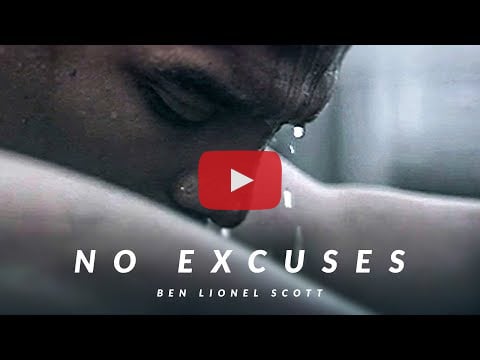 NEWS BREAK: Stay informed
In a heartwarming act, a Florida woman took a dishwashing job so she could visit her husband with Alzheimer's in his nursing home during the pandemic.
Yesterday, Florida reported 15,300 new daily virus cases, a record for any state.
Over the weekend, President Trump commuted the sentence of political confidant Roger Stone who was prosecuted and convicted because he committed federal crimes (witness tampering, obstructing an official proceeding, and five counts of making false statements).
1% BETTER: Improve each day
Clean out the inside of your car.